This powerful three video series is destined to influence the psychotherapy practice of all who watch it. A unique opportunity to witness the versatility and expansiveness of the Multi-Generational Family Systems Model, in the deft hands of master therapist, Monica McGoldrick, these three videos will enhance your practice and that of your students with individuals, couples and families.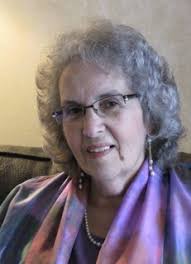 ­
Beginning with "Harnessing the Power of Genograms in Psychotherapy," we watch and engage with a seemingly depressed adult African American man, as he discovers the impact of his own family history on his current life. In a single session, McGoldrick demonstrates the critical importance of "letting the calendar speak," as his impending fatherhood awakens painful and frightening loss from childhood. The discovery of this connection is transformative.
Ten years later we are able to meet this man again in "Couple Therapy: A Family Systems Approach." Utilizing her knowledge from the first encounter a decade earlier, McGoldrick shows us Multi-generational Couple Therapy, crowned by a transformative session, opening a long cut-off relationship of the wife and her father. The viewer will learn the critical significance that a couple is never simply a couple, but rather a powerful network of relationships, past and present.
The third video, "Assessment and Engagement in Family Therapy" shows us work with a multi-ethnic, re-married Latino family. Here we see the incredible versatility of the Multi-Generational Family Systems Model, as McGoldrick quickly dispatches the presenting problem of an adolescent girl to get to the heart and heartache of each parent. We drink in the knowledge that assessment and engagement means powerful therapy, and not a separate stage of treatment after which the "real stuff" begins.
These three videos are a stand-alone course capable of teaching key elements of the Multi-Generational Family Systems Model. The flexibility and resourcefulness of this series is also evident for Masters and Doctoral programs who may wish to utilize the videos in separate courses, including teaching genograms in Family Systems Assessment, following up with the couple in Couple Therapy, and concluding with the family in a Family Therapy course.
Evan Imber-Black, Ph.D., Program Director, Marriage and Family Therapy, Mercy College, Dobbs Ferry, NY; Senior Faculty, Ackerman Institute for the Family