MFI conferences and workshops are widely-attended events that thoroughly cover the current issues confronting our industry.
A full and varied list of subjects are covered in our courses.
Martin Luther King: Certainly all of us want to live a well-adjusted life in order to avoid the neurotic personality. But I say to you, there are certain things within our social order to which I am proud to be maladjusted and to which I call upon all men of good will to be maladjusted.
Special Needs: please call 732 565 9010 to learn about accomodations. In the event of a problem or concern contact our administrator 732 565-9010.
PROFESSIONAL CONTACT HOURS
Important Notice: Certificate Fee for Professional Contact Hours is $20 payable by separate check or money order only after the program. Participants will not be eligible for continuing education credits if they are not on time and present for the entire session.
Participants must sign-in and sign-out. Partial credits will not be issued to participants arriving late or leaving early.
Certified Counselors: The Multicultural Family Institute (MFI) has been approved by NBCC as an Approved Continuing Education Provider (ACEP) No. 6362. Programs that do no qualify for NBCC credit are clearly identified. The Multicultural Family Institute is solely responsible for all aspects of the programs.
Social Workers: The Multicultural Family Institute, provider # 1172, is approved as a provider for social work continuing education by the Association of Social Work Boards (ASWB) http://www.aswb.org, through the Approved Continuing Education (ACE) program.
The Multicultural Family Institute maintains responsibility for the program.
Social workers & Certified Counselors participating in this course will receive credit hours as listed for each workshop.
Commuter Coaching Course on Therapist's Own Family This seminar will teach therapists the methods of systems theory developed by Murray Bowen for coaching individual clients
Read More »
Workshops and Conferences
Navigating a child's gender transition is uncharted territory for most families. Lack of familiarity with transgender people, assumptions of gender and sex as synonymous, viewing
Read More »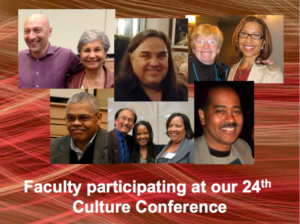 Our Multiple Identities: Transitions & Transformations Through the Life Cycle  Download Brochure:  CULTURE CONFERENCE 2016 This will be our 25th Culture Conference, an exciting yearly event
Read More »
A video of previous conferences