Introduction | Agenda | Registration & Payment
Salome Raheim, PhD, ACSW
Friday October 27, 2017   9:00 – 4:00 pm
FEE – $100
Location: The Multicultural Family Institute, 328 Denison Street, Highland Park, NJ 08904
Using an equity and social justice lens, this interactive workshop will explore the link between cultural competence and ethical practice.  Strategies for increasing individual and organizational cultural competence and addressing equity issues will be presented with opportunities for application using case studies.  Responding to human needs and advancing social and economic justice are at the heart of clinical practice. Ethical practice requires clinicians to have the ability to work effectively in the context of a wide range of human differences (i.e., cultural competence) while addressing persistent disparities, discrimination and other forms of injustice based on age, disability, gender, gender identity, sexual orientation, national origin, religion, race-ethnicity, socioeconomic class and other social identities.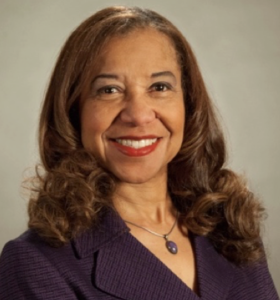 Salome Raheim, PhD, ACSW, Professor, University at Albany—SUNY School of Social Welfare. Her scholarship and teaching focus on integrative mind-body-spirit social work practice, as well as addressing power and privilege to promote social justice. She was previously Dean of the Univ. of Connecticut School of Social Work and Director of the University of Iowa School of Social Work. Dr. Raheim led multi-year organizational change initiatives to increase diversity, equity, and inclusion. Her passion for addressing power and dominance to create more just and healthy organizations and communities has taken her across the United States and to four continents to provide training and consultation to schools, universities, human service organizations, and businesses. Professor Raheim is co-author of "An invitation to narrative practitioners to address issues of privilege and dominance," an international, interactive online project. A native of Baltimore, Maryland, Professor Raheim has received many honors, including the 2015 NASW Foundation Social Work Pioneer Award.
9:00 – 9:15 am  Welcome and introductions
9:15 -10:45 am  Core concepts: cultural competence, social justice, equity and ethics; Cultural competence self-assessment
10:45 – 12:00     Case studies in ethics and cultural competence
12:00- 1:00 pm  Lunch
1:00 – 3:00 pm Application to case examples: Using an equity and social justice lens to guide practice
3:00 – 3:55 pm  Going forward: Developing a plan to promote cultural competence, equity and social justice in practice
3:55 – 4:00 pm  Closing and evaluations
Learning objectives: Participants will:
Identify the interconnectedness of cultural competence, social justice and ethical social work practice.
Be able to assess their cultural competence and ethics of their practice using an equity and social justice lens.
Develop an action plan for ongoing professional development to strengthen the ethics and culturally competence of their practice.
Target Audience: LCSWs, LPCs, Psychologists & Other Mental Health Professionals-Intermediate & Advanced Levels
PROFESSIONAL CONTACT HOURS
Important Notice: Certificate Fee for Professional Contact Hours is $20 payable by separate check or money order only after the program. Participants will not be eligible for continuing education credits if they are not on time and present for the entire session.
Participants must sign-in, sign-out and complete an evaluation to receive credit. Partial credits will not be issued to participants arriving late or leaving early. The certificate of completion will mailed in 15 days. 
Certified Counselors: The Multicultural Family Institute (MFI) is an NBCC Approved Continuing Education Provider (ACEP) No. 6362. MFI may award NBCC approved clock hours for events or programs that meet NBCC requirements.
Social Workers: Multicultural Family Institute, provider #1172, is approved as a provider for social work continuing education by the Association of Social Work Boards (ASWB) www.aswb.org, through the Approved Continuing Education (ACE) program. Multicultural Family Institute maintains responsibility for the program. ASWB Approval Period: 08/10/2015 – 08/10/2018. This course is approved by the Association of Social Work Boards – ASWB NJ CE Course Approval Program Provider #12 Course #1520 from 8/25/2017 to 8/25/2019. Social workers will receive the following type and number of credit(s): Ethics 6
FEE –  $100
Register on-line, by mail or in person on date of event.
If cancelled by The Multicultural Family Institute all fees will be refunded.  If cancelled by participants two weeks prior to event fees will be refunded in full, after two weeks fees will be refunded less a cancellation fee of $20.
Contact our office administrator, Georgann Sorensen at 732-565-9010 ex. 11 with any questions or concerns, or for special needs accommodations.
A social worker consultant is involved in any complaint resolutions. If not resolved satisfactorily, attendees may contact the approving entity with an option to appeal to their licensing board.